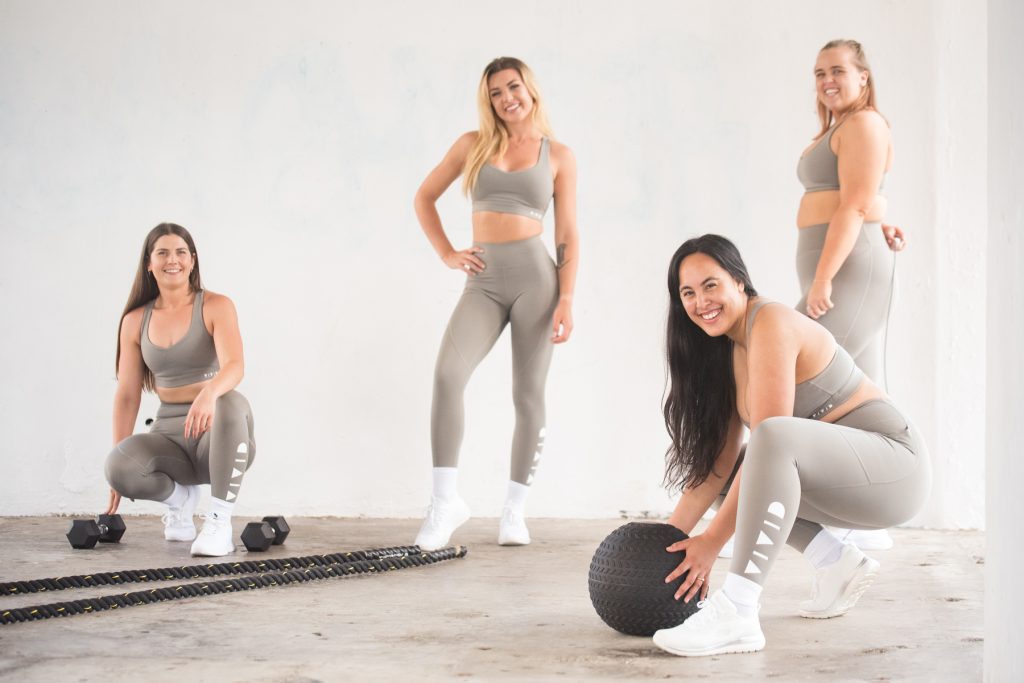 Auckland Business Branding and Product Photography
Vivid Sportswear
When the lovely Candice from Vivid Sportwear got in touch with me regarding getting some professional product photography of their new active wear line I was super excited.
Vivid Sportswear is stunning, comfortable, and stylish activewear designed by women for women. I knew we could create some incredible product and branding imagery for this special client.
The first step in the process was to have a Zoom meeting to discuss the new line, the target audience/ market for the new line, the look and feel Vivid Sportswear wanted to convey and more. We also discussed at length what type of imagery Vivid Sportswear would need for the year and how we could ensure the imagery would be used to maximize bang for bucks. We chatted about the models we would need to source and other logistics of the photo session.
This pre work is a very important part of the photography planning process. Here I really make sure I get a good handle on the brand, the target market, an understanding of what the client wants to achieve and convey. I always aim to add as much value to the client experience as possible by making suggestions, assisting with pre shoot organization, model selection etc. There is a lot that goes on behind the scenes to create excellent and impactful professional product photography.
After this I went away and did some work on location scouting and session planning for this photo session. Vivid Sportwear wanted a clean, fresh, and modern look with a slight industrial feel. I found the perfect location at Wynyard Quarter, Auckland City. The silos, stairs, water, blank walls would make the perfect setting for our photo session.
The next step in the process was the photo session. We did this just after sunrise to ensure the lighting was at it's best and most flattering. We captured imagery in and around Wynyard Quarter in Auckland. We also used a mobile backdrop system for some of the photographs.
Vivid Sportswear needed hero imagery to showcase the new line, specific product photography to advertise the activewear and ecommerce imagery for their website sales. We managed to capture all of this across two photo sessions for this client. One on location in Wynyard Quarter in Auckland and then all the ecommerce product photography in the studio.
In the end we got some impactful professional product photographs that highlight the stylish and comfortable Vivid Sportwear range. Best of all Vivid Sportswear was super happy with the results and the feedback from them was "Amazing work! They look so great; thank you very much!"
To see the new imagery live on this client's website please head to www.vividsportswear.co.nz
Thanks Vivid Sportwear! It was wonderful creating with and for you! Wishing you every success with the sales of your gorgeous new line.