Welcome to Lisa Monk Photography
Hello and welcome! Thank you for stopping by. Massive congratulations on your engagement. What an exhilarating time. I don't need to tell you that your Wedding day is one of the most special days of your life. Planning all of the details and choosing your Photographer can be a little over whelming. Fear not! I'm here to help.
My aim is to make the whole process as easy and stress free for you both as possible. I go out of my way at every step to ensure you receive a Wedding Photography Experience unlike any other. This is your love story. It's beautiful and unique. My commitment is to capture it skilfully, artfully and authentically so that one day you can share it with your Grandchildren.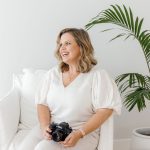 Your Wedding Day Your Way
You put so much time, effort thought and preparation into planning your big day. The venue you book, the vows you speak, the music you select to dance your first dance too. Each and everything decision is a reflection of your love for each other and the bond you share.
My commitment to you is to give 130% as your Wedding Photographer. My intention is to capture your day as it unfolds. All of the beautiful moments, your incredible guests and the special touches that make your celebration uniquely yours.
My style is heartfelt, fresh and natural. Modern but timeless. I capture a mixture of delightful connections, moments unfolding and some pre planned and organised photographs to ensure we make the absolute most of the backdrops and surroundings that are available to us.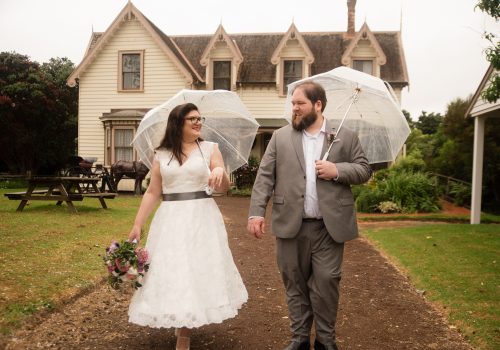 "Three things will last forever… Faith, Hope and Love. The Greatest of These is Love"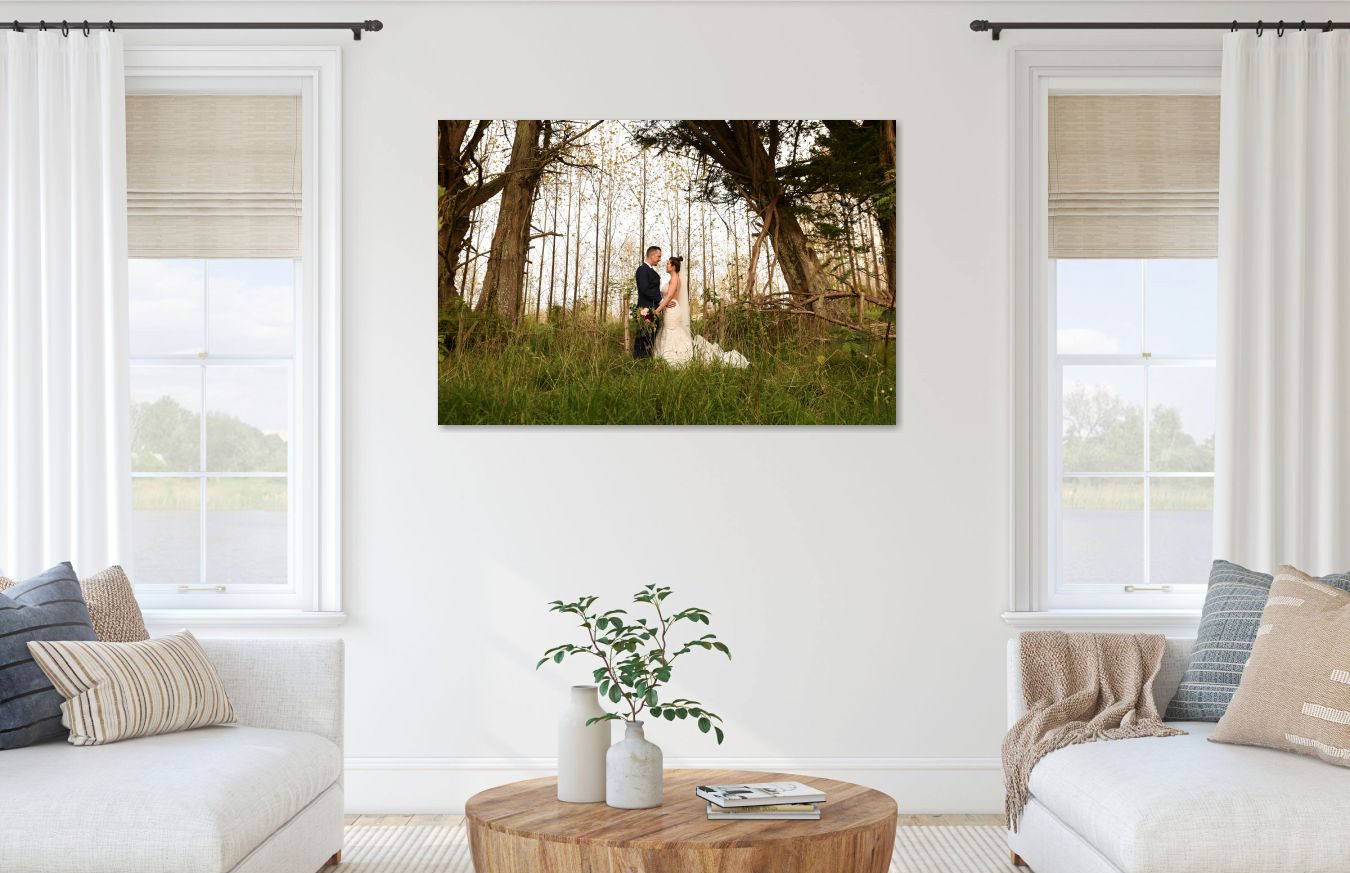 How Do You Want To Enjoy Your Beautiful Wedding Photographs?
Investing in professional photographs of your Wedding Day is a must but it is almost pointless if you don't print and display some of your final photographs. Having the digital files is great but all too often I hear people say they have loads of digital images on their computer or on USB's in their desk drawers but they never do anything with them. In fact, they can't even really remember the last time they enjoyed them.
How do you want to enjoy your beautiful Wedding photographs? Would you like a beautiful piece of wall art that you can enjoy each day? One of your favourite Wedding Photographs in a Fine Art Framed Print or Canvas Gallery Wrap on the walls of your home will serve as a daily reminder of your love and of the wonderful commitment you made to each other.
Another way to enjoy your stunning photographs forever is in a timeless and treasured Heirloom Wedding Album. My Wedding Album is probably one of the only physical things I would take from my home if there was ever catch a fire. It is absolutely precious to me. Even 16 years on we still look at it with our children and remember our Wedding day. Your Wedding Album is something that you can share with your family and friends, display proudly in your home and pass down the generations.
"It was such a joy having Lisa take our wedding photos. Right from the very start, it was clear she knew what she was doing. She listened carefully to what we were after and came through with some amazing photos. Our wedding was during Level 3 so we had to make many changes and Lisa was so flexible and accommodating. Her easy going manner made it a fun experience that allowed us to relax and be ourselves. Lisa comes highly recommended, you will not regret choosing her to capture your special moments."
"Lisa was a wonderful part of our wedding. From the moment we contacted her she was professional, friendly and cared about what we wanted. She visited the venue's before our wedding and on the day worked very hard with her assistant to get the best photos. The images are just beautiful, and we are so proud to hang them in our home. Thank you Lisa!"
"We found Lisa though our officiant, and had such an incredible experience with her! She is beyond the definition of an amazing photographer. You can clearly tell that Lisa LOVES her job and from day one was very excited about photographing our wedding. She was very communicative, friendly and warm, and quick to respond to emails throughout the entire process, prior to the wedding, the day of the wedding, and following up with the photos after the wedding. She even went out of her way to scout out our location, which was a bit of a drive from where she is based out of, to make sure that she was prepared and knew of the best parts of the location for our photos. Neither I, nor my husband, are use to being photographed but Lisa made us both feel very comfortable on the day of our wedding and she got some really great shots of us that surprised even us! Our pictures are truly better than we could have ever hoped for. She had a lot of creative ideas for pictures before and after the ceremony, in addition to the traditional pictures you think about at a wedding shoot. During the ceremony she got some amazing shots of us but she is so good at her job that we didn't even really notice she was taking the pictures in the background around us. She also got a lot of great reaction shots from our ceremony that we truly love. Everyone that I have shown our photos to has mentioned that they are truly, incredibly beautiful and amazing wedding photos and some have even suggested that we should send them in to magazines, they were that impressed. Our friends that interacted with Lisa were also very impressed with her skills on the day of the wedding and the photos of us afterwards and still bring up how great she was! We highly recommend Lisa for your wedding photos and for other photos during important times in your life."
"Lisa is one of the most pro-active photographers, friendly and very professional. Her fees are great considering her incredible work. Will continue to refer Lisa and book her in the future, as a connected Auckland wedding celebrant. Well done! "
"It's so hard finding a photographer especially when you have the pressure of knowing how much of a HUGE part they play in capturing your wedding day. You go through so many online portfolios, you receive so many recommendations and you read so many blogs sharing about who they are that finding one who fits what you're looking for becomes almost impossible. Lisa Monk Photography was actually mentioned by Tania Sevesi our celebrant but once we read a bit about her and saw some of her work, we knew she was our photographer and regardless of the fact she was recommended, we knew we would've found her ourselves anyway 🙂 Lisa Monk usually works alongside another photographer but for our wedding she was assisted by another EXTREMELY talented landscape photographer, Nathan Kavumbura who is freaking amazing!!! They both work so amazingly together and are just really chill, down to earth and just genuine people which helps so much especially on a day that has so much potential to be overwhelming and stressful. Another great thing about Lisa, is that she actually checks out your venue beforehand and puts her talent to work finding the perfect places for photos and exploring lighting options. Sunset photos were something we disregarded from the beginning thinking that because of the timing it wasn't an option, but then without even mentioning it, Lisa brought up the idea and a way that it could work so we decided to run with it. Safe to say, our sunset photos are our absolute FAVOURITES! She really puts her all into making sure you get the best shots possible. I could not recommend Lisa Monk Photography enough!! She's just a genuine person capturing genuine moments :)"
Looking for ways to make your Wedding planning easy and stress free? Download your free guide here on the Top Ten Tips For Planning Your Dream Day.
Cockle Bay
Auckland, New Zealand